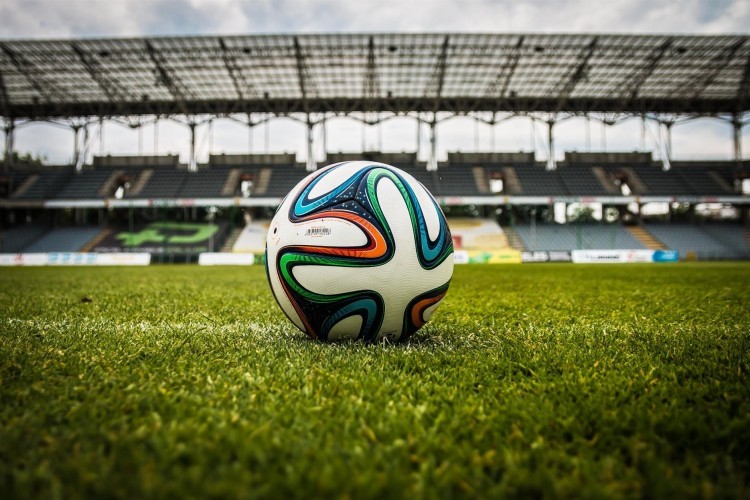 Whether you personally love football or not, the World Cup is huge news this summer and you have the opportunity to jump onboard and benefit from the boost it will give people to get active outdoors. You should expect to see more people heading to your market stall or shop asking for sports socks and workout clothes, so make sure you have a good range available.
Here are 5 must-haves:

Ladies' Vest and Leggings Set
You don't need to carry lots of different sizes as this Ladies Vest and Leggings set is a one size fits all stretch set. Available in five colour combinations, it's stylish, comfortable and practical. Find out more

Ladies' Umbro Trainer Socks
In the summer months, women will be wanting branded trainer socks, so make sure you have plenty of these. They are white with coloured logos, in four combinations. The classic black logos are always in demand, but it can be good to have pastel shades for those who prefer the feminine look and neon colours for those wanting to stand out. Find out more

Football Socks
Red, blue, navy, black, white… whatever colour football socks they need, make sure you stock them. Our socks are available in three sizes: sizes 12-3, 3-6 and 6-11. They are ideal for parents looking for football socks that don't cost the earth and will wash well. Find out more

Men's Umbro Trainer Socks
You'll also be needing trainer socks for men, so why not opt for both white and black? Find out more

Men's Assorted Umbro Sports Socks
Tennis and squash fans will be looking for branded sports socks and even those who are planning on watching the footy on the telly rather than getting fit themselves, will be needing some. Our Umbro sports socks are must-haves. Find out more

Prepare for kick-off!
You don't want to be given a yellow card, so place your order today. You can order online from your online account or give us a ring on 0161 834 7555. To see our products for yourself before you buy, feel free to call into our Manchester showroom.