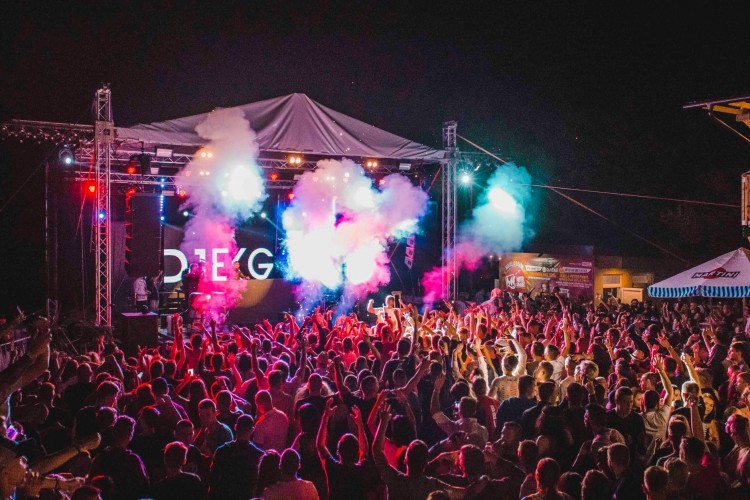 Here are our recommendations:
Tutus

Popular with the young (and young at heart) tutus are a must. Stock two-layer tutus in a range of different colours. The more choice you have the better as customers are more likely to make multiple purchases. We have white, purple, red, black, baby pink, dark green, neon pink, neon green, neon yellow and neon green tutus available. Some are two layer, some are multi-colour and some are sequined.
Click here to see our tutu range
Bras

For those wearing daring outfits to festivals, or those who simply want to avoid having strap lines, strapless bras will be a must. Make sure you have a range on your stall or shop – black and white.
Coloured bras are more popular in the summer, not just with festival goers. Coloured bras are fun and can be used as stand-in bikini tops when temperatures soar.
Click here to see our full bra range
Knickers

Many people will be treating themselves to some new knickers this summer, replacing any that have lost their shape or colour. Whether they're heading to a festival or going on holiday, your customers will want several pairs so make sure you have a good variety in all sizes.
Click here to see our full knickers range
Want something else?
We can source anything you need for your stall or shop. Get in touch with us today and we'll begin our search. We want to be your number 1 choice when it comes to underwear, tights, nightwear, gloves, hats and dancewear. You can give us a call on 0161 834 7555, call into our Manchester showroom or fill in our contact form.