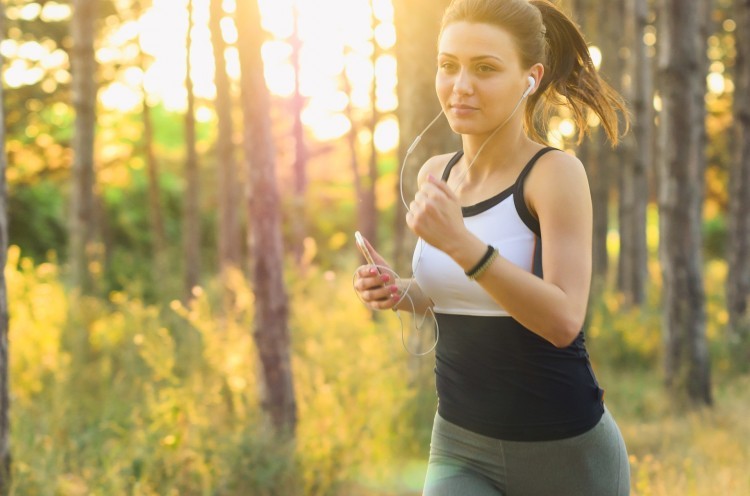 This means that they're still striving for their dream summer body and hitting the gym or pounding the pavement.
Do you have enough stock?
Trainer socks are a must-have at this time of year so make sure you have plenty on your stall or in your shop. People will be looking for branded socks a lot of the time as they want to look good as they exercise and may feel like a branded sock will give them the edge. We recommend Ladies' Umbro trainer socks, Mens' Assorted Umbro sports socks and Men's Umbro trainer socks.
Vest tops and spots leggings will also be in demand. One of our bestselling sets for this year is aLadies vest and leggings stretch set which is available in five colours. Women are typically buying a couple of sets and because they're one size fits all, you don't have to worry about having lots of different sizes.
For men, training and sports socks will be top of their shopping list as they'll be wanting socks that look good and wash well.

Top tips
Price matters so make sure you're competitive. Maybe consider running special summer deals to give people an extra incentive to visit your stall rather than your competitors. As well as branded socks, have cheaper alternatives so you're catering for every budget. Men's White Crown sports socks for instance, look like they're branded but they're not.
Think about the layout of your stall or shop. The Ladies vest and leggings stretch set would look great on a mannequin, in a prominent position. It'll catch people's eye and draw them in to see what else you sell.
Everything you need at a great price
To view our full range of summer essentials please check out our website http://www.1stwholesale.co.uk. You can register online in just a matter of minutes.
Alternatively, if you'd like to chat about your order you can give us a ring on 0161 834 7555 or drop into our Manchester showroom.